More than just "Beach and the City"
Playing a lot in a relaxed, friendly atmosphere
Beach volleyball training in small groups
Mikasa game balls to borrow free of charge on site
In case of bad weather, we go indoors
BBQ, Beach@Night, old town tour, and much more.
Price per person
only €309
Beach volleyball in the heart of the Rhineland
Overview
It's that time of the year; it's beach volleyball time. Life is pumping on the banks of the Rhine, and we're back in the sands of Halle Mensch for five days of training and more. Play with friends and enjoy the chill atmosphere of the venue. Have a BBQ together or stroll through old town. One of the highlights is the midnight beach with an open ending. What about bad weather? We simply go indoors and continue playing with sand between our toes. Come see for yourself; this camp is more than just beach volleyball: Come as a player, leave as a friend!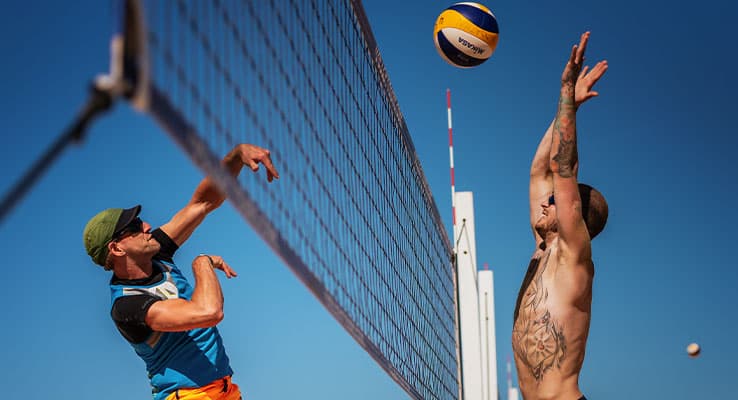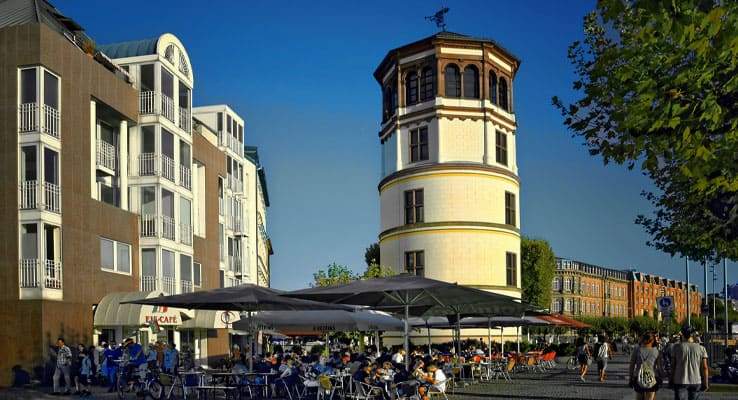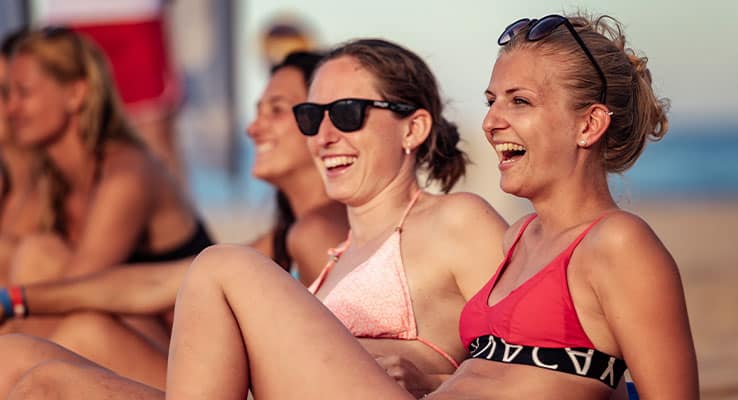 Halle Mensch - The Venue
Five indoor and seven outdoor courts on 4,300 m² of the finest sand await you. The name Halle Mensch (Mensch = People) says it all because the focus is always on people. Friendliness, a cozy atmosphere, and easy going vibes. When the owner joins you for a drink and asks you how your game was today, or the Olympic champion sits down next to your court to watch you play, or when the waitress takes her time to help guide you to the best ice cream parlor in town, then you know that you are in the right spot.
Travel Tips
Düsseldorf has a lot to offer. You can stroll for hours along the Rhine or have ice cream in the old town. A visit to the botanical garden is a warm recommendation for families. Also, Königsstrasse, nicknamed KÖ, the inner city boulevard, is worth a stroll.

Head over to one of the many breweries in the evening for good hearty food, or maybe the Asian district for a sushi night.
Start your volleyball vacation
Beach Volleyball Training
improve your game
Beginners, recreational players or experienced tournament players. No matter the player category our beach volleyball training is grrat for you! Improve your game with a lot of fun under the guidance of experienced coaches. With a maximum of 7 other players of the same level, you can get up to 8 beach volleyball training sessions. Your own coach, balls and great fun are all included.

On Wednesdays we only do free play or maybe you choose to work in a private training sessions for an even more intense beach volleyball experience.

Of course, you are always welcome to train together with your teammate or group of friends.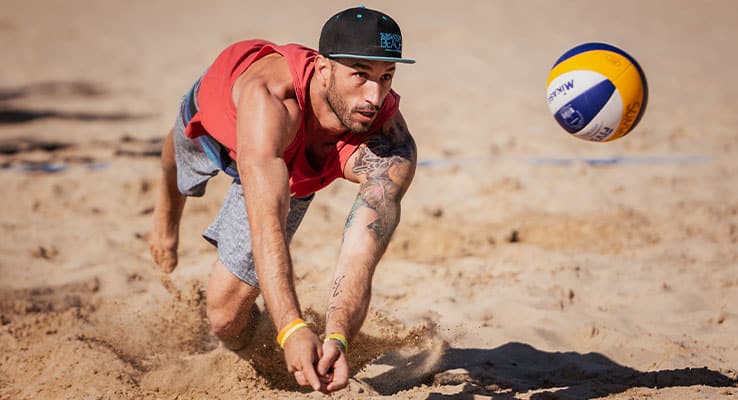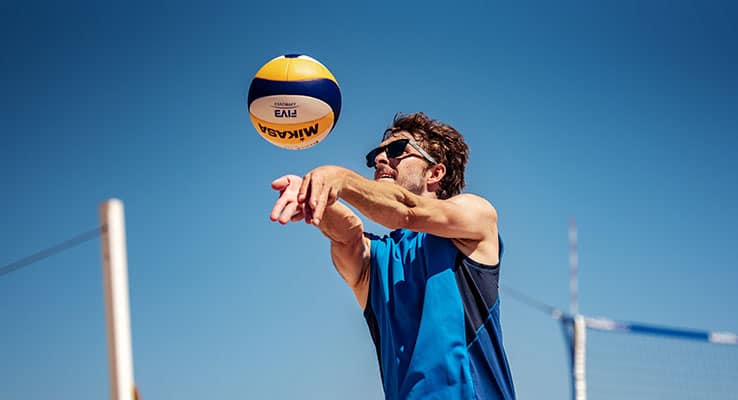 Side Events
There is more to life than just beach volleyball? We at least think so. That is why we want you to experience a lot more in our camps. Whether it is; a trip to the banks of the Rhine with its wonderful old town, a cozy BBQ evening, a stretching clinic or even a climbing party with a "death jump". Come away with us and enjoy a more full week by simply experiencing a little more.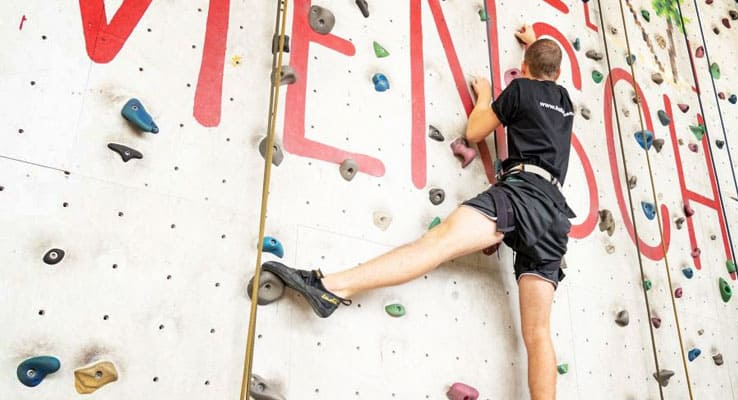 Accommodation & Meals
At this camp you have the greatest possible flexibility. Maybe you have friends in Düsseldorf that you can stay with or perhaps you prefer the City Hotel close to the city center? You could also rent a place nearby on AirBnB? We simply didn't include any accommodation or meals with the camp. Just have a look yourself to get the best possible deal.
To book something close to the training venue, here's the address:
Posener Str. 156, 40231 Düsseldorf, Germany
Getting There
In the middle of the Rhineland, surrounded by three motorways, we find the Halle Mensch beach facilities in Düsseldorf. Arriving by car is very uncomplicated and there is plenty of free parking right in front of the venue. Busses from Düsseldorf Central Station leaves every 20 minutes.
Welcome dinner date for all new arrivals

09:30 First Training session

Approx. 16:00 our last training is done, then some more volleyball, Camp BBQ + hugs and kisses.
Start your volleyball vacation